See the world's largest painting on an easel!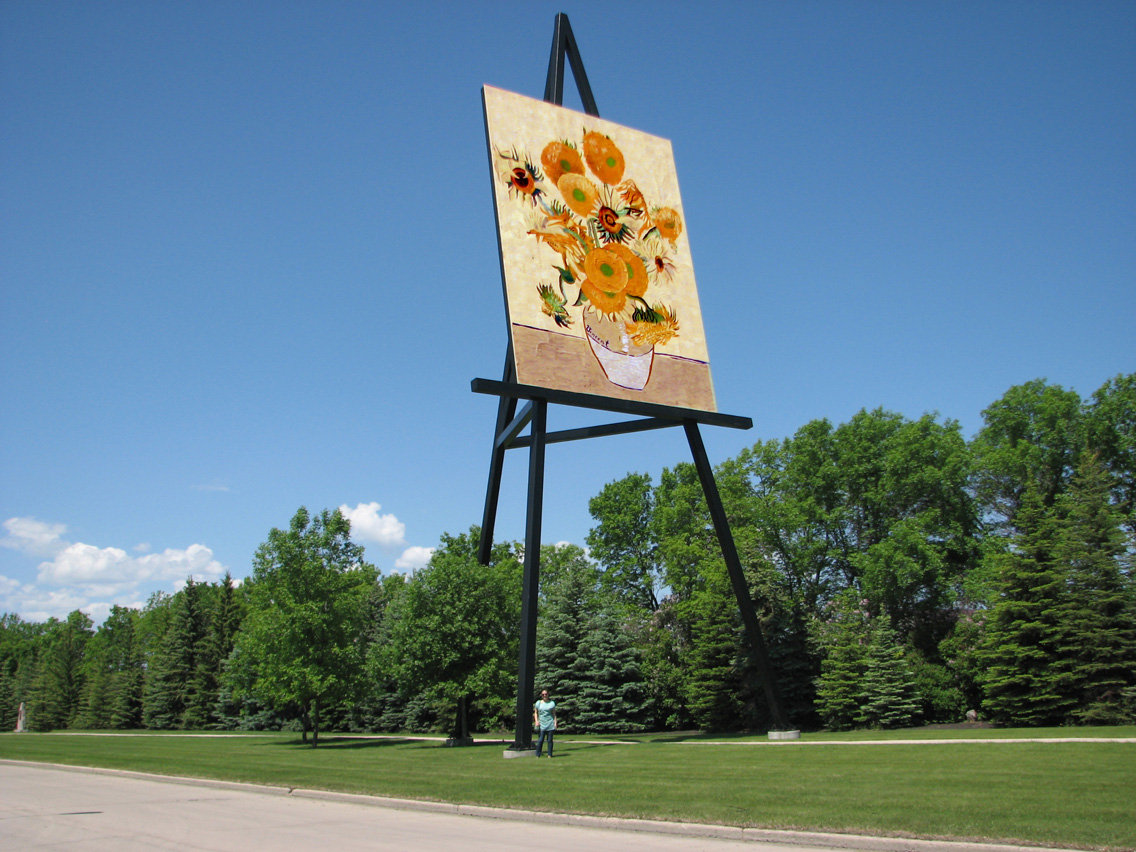 Vincent Van Gogh painted a series of seven paintings depicting sunflowers in the late 1800's, which feature his unique style of abundant light, colours and thick, short brush strokes. Van Gogh saw the sunflower as a symbol of life and hope.
During the time that artist and art educator, Cameron Cross, taught in Altona he developed the vision of a giant steel easel displaying a likeness of Van Gogh's sunflowers.
This landmark stands 76'6" high and is on a 3-legged steel easel. It is a symbol of international fine art and celebrates Altona's reputation as the Sunflower Capital of Canada. Cameron Cross continues to pursue his dream of erecting seven giant Van Gogh sunflower paintings around the world.
In 2017 the painting was taken down, completely re-furbished by the original artist Cameron Cross, then re-erected. It again stands tall and proud against the prairie sky!